Struggling with your Marketing Strategy?
Discover how AI  can supercharge your content, creation, reach your target audience, and boost conversion: ALL FOR FREE
Is this your Facebook Marketing Journey?
CHALLENGES AND STRUGGLES OF FACEBOOK MARKETING
customized for your needs
Custom marketing solutions
Social Media Organic Growth
Want to achieve success without relying on paid ads? Discover effective strategies to grow your business organically and reach your target audience.
One-on-One Coaching
"Transform your employees into marketing gurus. Equip them with the right knowledge, skills, and tools to effectively promote your brand.
Virtual Marketing Director
Level up your marketing game with a virtual marketing director. Get tailored strategies, expert guidance, and actionable insights without the expense of a full-time commitment.
bunkum valley roofing Facebook REACH AND ENGAGEMENT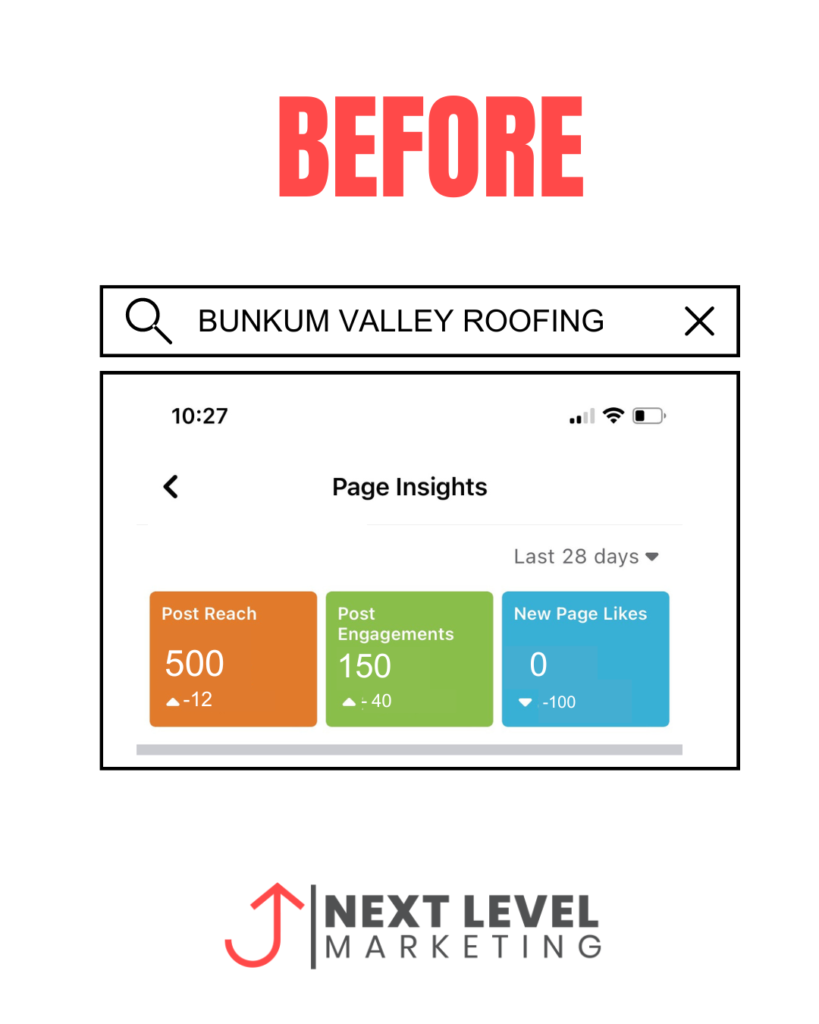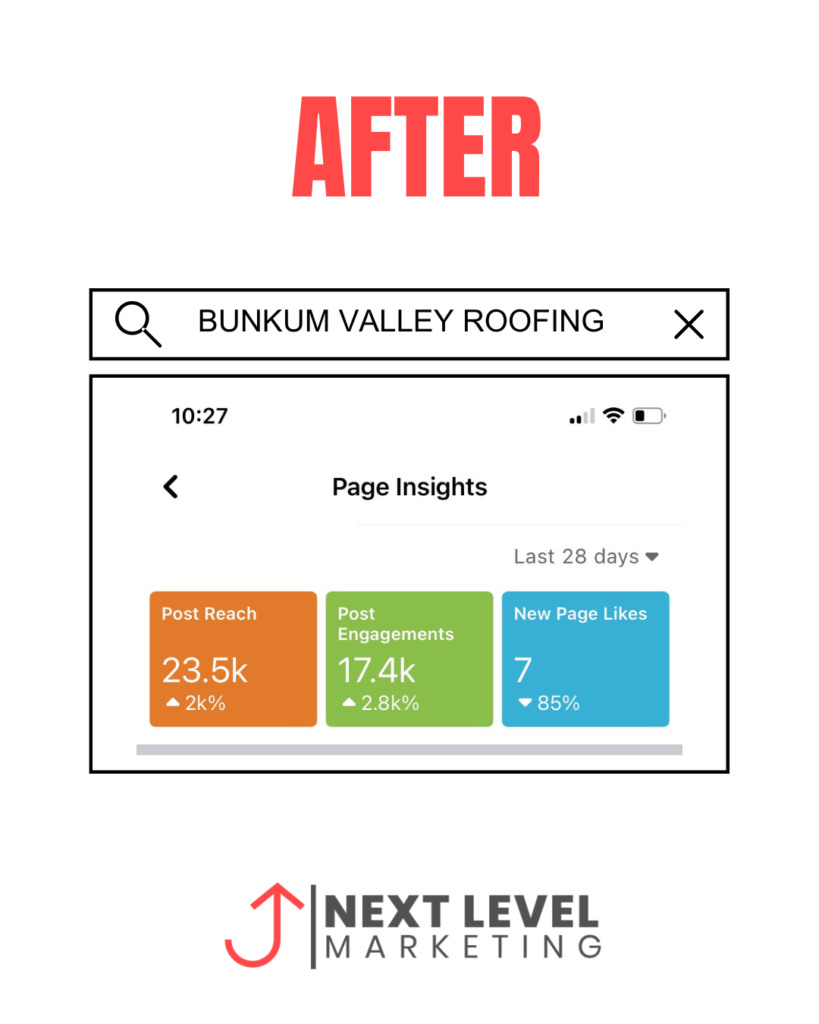 evolve wellness Facebook REACH AND ENGAGEMENT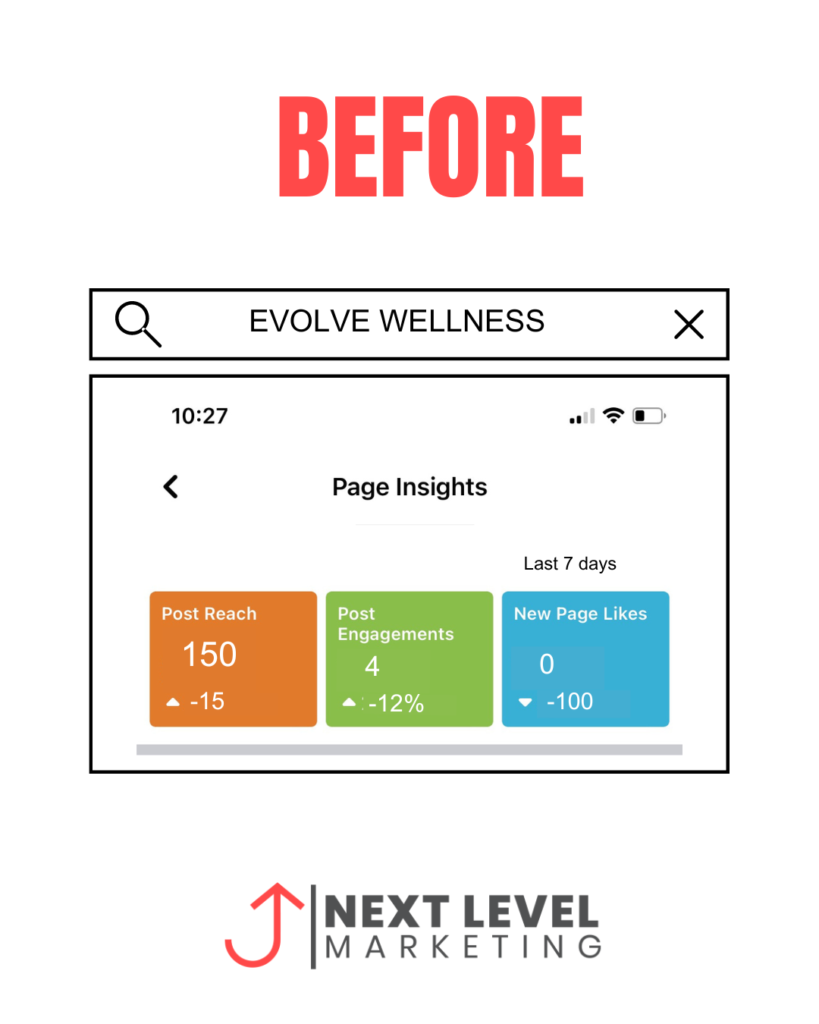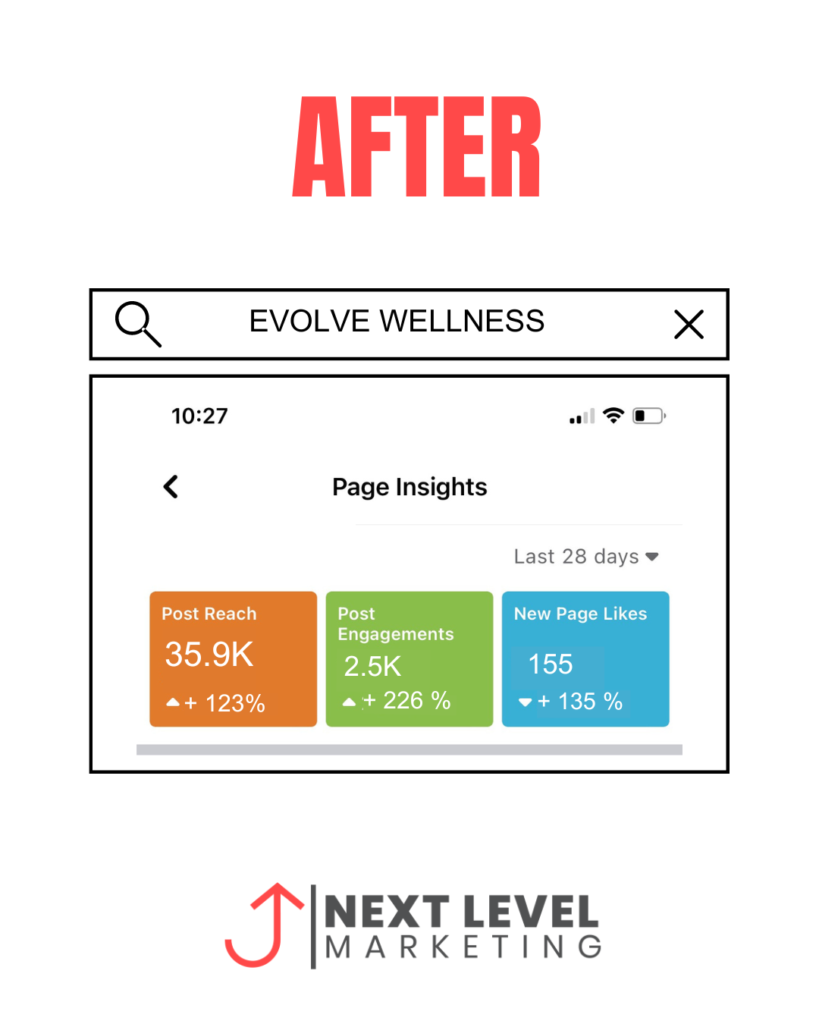 Watch our latest client review
Hear from our Happy Clients
"I cannot thank Jen enough for the work that she did and continue to do for my company. She is always there answering all the questions we have. I highly recommend her!
"We have been doing social media with Jen Cecil, owner of Next Level Marketing since October 2022.Our social media presence has increased 471%! Jen is very focused and get it done! Highly recommend her! "
"I loved working with Jen! She made learning the art of marketing a breeze! She helped turn my basic social media posts to attention grabbing, eye catching posts!! Working with Jen was like working with a long lost best friend! She was super easy to talk to and I always enjoyed our weekly convos!"
""Jen has been fantastic to work with. She is very knowledgeable and stays on the cutting edge of social media marketing. If you're looking to scale your social network, I would definitely recommend reaching out to Jen at Next Level Marketing!"